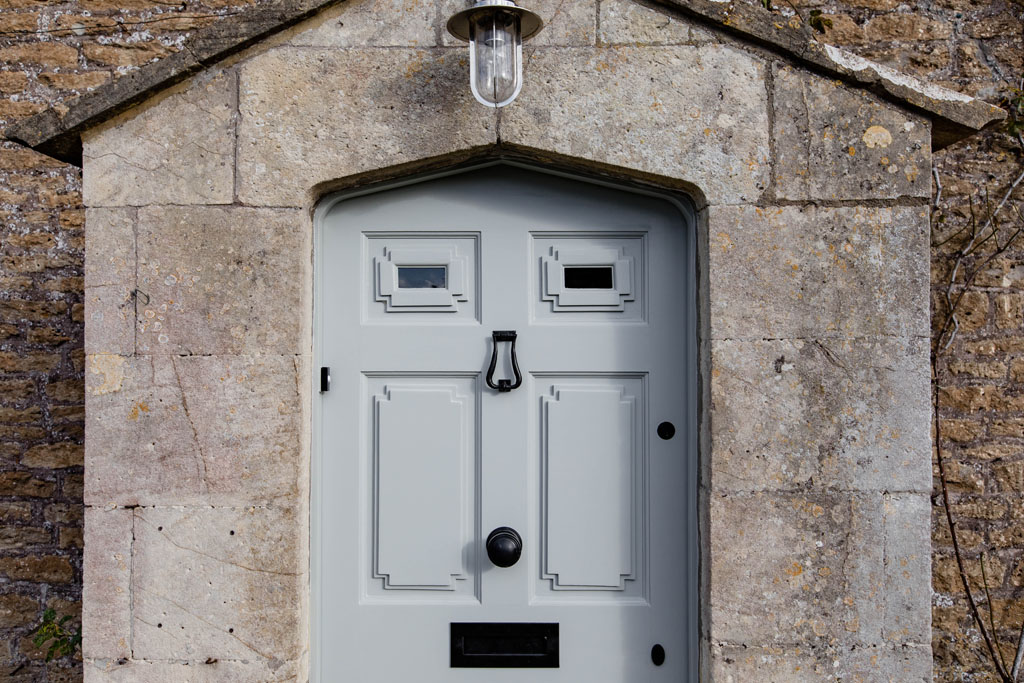 This Georgian grade two listed building on the outskirts of Bath had been a rental for 10 years, before being purchased by its current owners. It was painted head to toe in bargain basement white paint, with sagging ceilings, stains from water leaks, extensive cracking, peeling and years of care taker cover ups left this property a little worse for wear.
After some colour consultations with the very understanding clients this property has been transformed, yet still retains all the warmth and character of a property from this period. From the front door and right through the house white has been replaced with off whites and complementary colours. All the painted used in this property are from Farrow & Ball. Estate emulsion on the walls and estate eggshell on the wood work.
The sitting room has been painted in Farrow & Ball Skimming Stone and Elephants Breath. The carpet has been removed and the sanded treated floor add a real warmth.
The hall, stairs and landing have been repaired and painted in Farrow & Ball Dimity throughout which works great with lots of doors and panels and trim it helps to create the feeling of space whilst the light and shade keep it moody and interesting.
The bathroom and bedrooms have been painted in colours including Farrow & Ball Theresa's Green, Winbourne White and Slipper Satin for a more traditional look.
To explore the possibilities of using my redecoration services in Bath, please feel free to get in touch.